Soon after Rejoining Paris Agreement, Biden convenes World Leaders for Earth Day
Reading time : < 1 minute
US President Joe Biden announced a "Leaders' Climate Summit" on Earth Day, April 22-23, to boost efforts to tackle global warming. It reaffirms President Biden's commitment to lead on climate change.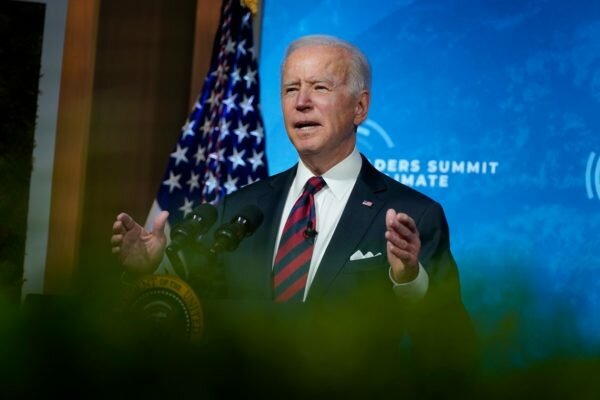 "Today is climate day at the White House" said newly elected president Biden in January after signing a raft of new executive orders aimed at tackling climate change. The Biden Administration seems to be firmly moving towards a strong agenda for climate action, transcending his predecessor's shortcomings.
For two months now, we have seen the Biden Administration take action on several fronts. It has notably rejoined the Paris Agreement and cancelled the Keystone XL Pipeline project. President Biden also announced that the US will hold a "Leaders' Climate Summit" on Earth Day on April 22. It is a critical steppingstone for the US to rejoin the world in combating the climate crisis.
The Leaders Summit's objective is "to help drive more ambitious actions among top emitters, including domestic climate action here in the United States". It will feature 6 hours of remarks from world leaders, offering incremental steps to combating climate change.
Over the last four years, the world lost its momentum towards concrete actions against climate change. "Nations and people in every part of the world are feeling the devastating impacts of a changing climate" declared President Biden. It was crystallized notably through the appointment of the first US Special Presidential Envoy for Climate, John Kerry. The latter recently went to Europe to strengthen global climate ambition ahead of the Earth Day summit.