Lord Robert Carnwath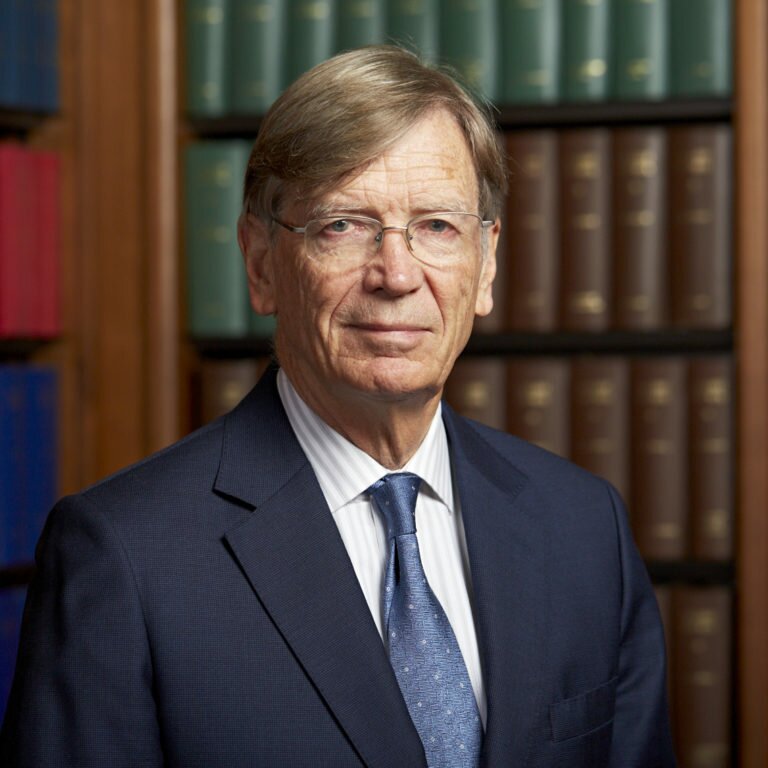 Former United Kingdom Supreme Court Justice. Honorary Professor of Law of University College London. Honorary Fellow of Trinity College, Cambridge.
Lord Carnwath is a former member of the UK Supreme Court (retired March 2020),
He practised a barrister in London from 1968. He became a Queen's Counsel in 1985, and acted as Attorney General to HRH the Prince of Wales from 1988 to 1994. He served as a judge in the High Court and Court of Appeal from 1994 to 2012, as chairman of the Law Commission for England and Wales from 1999 to 2002, and as Senior President of Tribunals from 2004 to 2012, when he was appointed to the Suprem Court.
Throughout his professional career Lord Carnwath has taken a special interest in environmental law, and as a judge has given many leading judgments on environmental issues. He is Honorary President of the UK Environmental Law Association. In 2004 he was a founder-member and first Secretary General of the EU Forum of Judges for the Environment ("EUFJE"). Since 2004 he has worked as an adviser to the United Nations Environment Programme (UNEP) on judicial training and as a member of their International Advisory Council on Environmental Justice. In 2016 he was invited by Laurent Fabius to join the advisory group on the drafting of the Global Pact. In 2018 he was a founder member of the Global Judges' Institute on the Environment. He has spoken at conferences on environmental law issues in many parts of the world. In 2015, ahead of the COP21 conference in Paris, he organised an international conference in London on Climate Change and the Law. He is planning similar events this year, linked to the COP26 conference in Glasgow in November
https://www.lse.ac.uk/granthaminstitute/profile/robert-carnwath/
https://www.landmarkchambers.co.uk/people/lord-carnwath-of-notting-hill/
RECENT POSTS by Lord Robert Carnwath